NOW YOU
Everyone has their way of coping. SAM NOW is a result of creative expression and exploration of trauma. It's the hope that this film not only sparks constructive conversations, but challenges people to focus on their own ways of coping.
Many of the themes the film grapples with – mental health, family dynamics and intergenerational trauma – can be spots of tension or deep stress. As we watch the stories play out in SAM NOW, we understand that the discomfort challenges us to deal with our own narratives. The Now You Campaign invites you to examine these areas in your life, sit with feelings of discomfort, feel your way through them and begin to heal. The more we heal individually, the more our community heals and the more we can help each other.
Instead of a call–to–action, this is a call to introspection.

Dig deeper with resources for further exploration and learning across different topics dealt with in the film.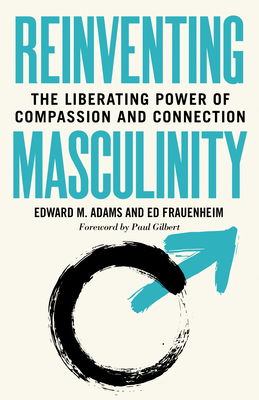 "Healing generational trauma takes courage and strength. It's common for dysfunctional families to deny their abuse. They silence victims and dump toxic shame onto them. Complicit families keep abuse alive from generation to generation, until one brave survivor boldly ends the cycle of abuse."
― Dana Arcuri, Certified Trauma Recovery Coach, Soul Rescue: How to Break Free From Narcissistic Abuse & Heal Trauma
"Twenty years of medical research has shown that childhood adversity literally gets under our skin, changing people in ways that can endure in their bodies for decades. It can tip a child's developmental trajectory and affect physiology. It can trigger chronic inflammation and hormonal changes that can last a lifetime. It can alter the way DNA is read and how cells replicate, and it can dramatically increase the risk for heart disease, stroke, cancer, diabetes—even Alzheimer's."
– Nadine Burke Harris, The Deepest Well: Healing the Long-Term Effects of Childhood Adversity
ACEs are Adverse Childhood Experiences. Our ACE history counts experiences of abuse, neglect and household challenges that happened to us as children. But that number does not define us. It is simply an entry point to our own personal story. (Source: NumberStory.org) When these adverse experiences are not buffered by a supportive family environment, it can often cause negative responses that affect people later on in life. Positive Childhood Experiences (PCEs) can buffer against childhood adversity in remarkable ways, creating resilience in kids that can help them thrive despite trauma in childhood. Supportive relationships with mentors, peers, or extended family and strong community ties can inoculate against the effects of intergenerational trauma. (Source: JAMA)
The effects of ACEs can be passed on from generation to generation through both behavior and biology. Healing, strength and resilience can also be passed down from generation to generation. 
Taking our ACE history can be a powerful first step to understanding our stories, healing ourselves, and helping the children in our lives. We encourage you to explore your number through the tools available at NumberStory.org. This work can bring up painful memories and feelings – tools are available here to get grounded.  
MASCULINITY & MENTAL HEALTH

Only 13.2% of young men experiencing a recent mental health problem will access mental health services.
– Journal of Adolescent Health
"Statistically, men tend to fall into dangerous, self-destructive behaviors rather than seek professional help for their mental health. They may avoid or delay seeking treatment because of concerns about being treated differently, or due to perceptions that having a mental health issue diminishes their masculinity." (Source)
Everyone can benefit from acknowledging their mental health struggles and speaking with a professional. Young men need encouragement and support in acknowledging and discussing their mental health without the fear of being judged. How do we work to break the stigmas? To break unhealthy cycles? How do we encourage more men to support each other as adults?

"Families vary in their dynamics, from authoritarian to uninvolved, competitive to communal. Culture and gender dynamics often shape these structures."
– Better Up
The unique dynamics, structures and relationships within a family can shape our sense of selves and security well into adulthood. Family fractures and estrangement are normal and more common than not. It is important to note the root of those fractures to begin the healing.  How do we begin to talk about them safely as family members? How do we communicate within our families? How do we deal with unresolved issues that affect the dynamics within blended families? How do we process the roles and expectations our families put on us?
Jois's story challenges us to think about the dynamics surrounding adoptees, foster families and people who have removed themselves from their families. Her story also sparks a discussion around a less talked about subject, intercultural adoption and how identity plays such an important role. How do we break the patterns and create a space of healing and acceptance for further generations – and for ourselves?
1 in 14 children has a caregiver who has poor mental health. Without tools and support, those children are more likely to have mental health challenges in adulthood.
–CDC
If you're in emotional distress or suicidal crisis, help is available: